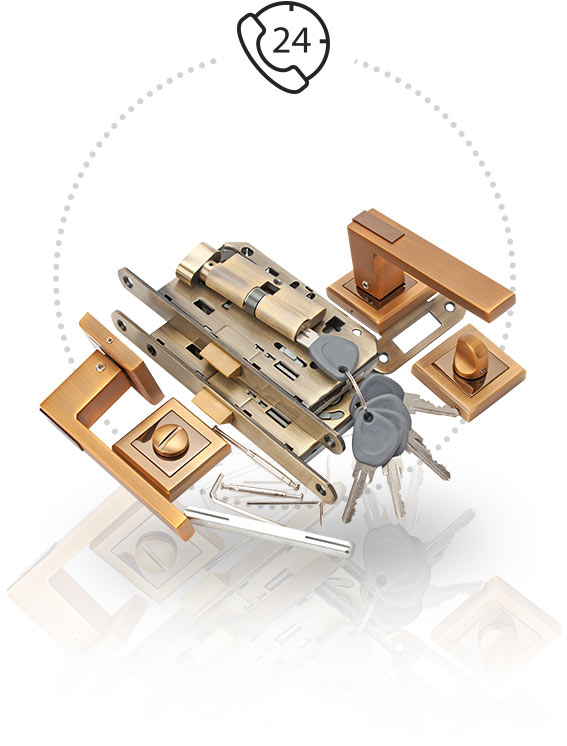 CALL NOW
Dear Burglars and Looters: Keep Out!
When it comes to the security of your home, you want to send a clear message that your home would be too difficult to burglarise. Most of you will probably say that it's easier said than done, and you're right. However you must remember that the easiest way to keep criminals out of your home is to make it as unattractive to them as possible.
Studies show that most burglars will choose to invade your home right through the front door. So naturally your first priority should be to make it as unattractive as possible. Locksmith Reading would like to suggest a few ways to do just that.
Locks and Other Security Hardware
Burglars want to get in as quickly and quietly as possible, with a minimum of effort, so any door that presents better than average security can be a deterrent.
What kind of door do you have? Is it a beautiful glass fitted wooden door? It's indeed beautiful, but also very appealing to burglars, because it's quite easy to open. If you had a strong iron door, which comes in very nice designs these days, it would be quite a deterrent for a burglar.
Do you know what can protect your door from the inside? The obvious answer is a bar placed across the door, but in reality no one will willingly install this type of device in his home. Some security companies have come up with a more elegant solution to this problem. One popular brand is called a door club. The door club kit is easily installed and it has an attractive design which will not harm your home design in any way. But don't let the design and the size fool you. This small club can resist over two tons of direct force, and it will most likely prevent burglars from kicking your door in.
Call on Reading Locksmith Service for a variety of locks and home security solutions.